Blog
Military Tactical Clothing
Tactical clothing is considered to be any form of clothing that is used by personnel such as military soldiers, hunters or anyone who needs to move around and to stay hidden and at the same time stay protected from outside elements or intrusions.
Tactical clothing should be created with the intention to protect your body from injury, while still allowing persons to move fast which may comprise of a lot of running and jumping. Tactical clothing can be either one piece of clothing or a full suit ranging from boots, pants, vest and headwear. All your tactical clothing clothes should suited for your body type while providing you with the convenience of being able to move freely.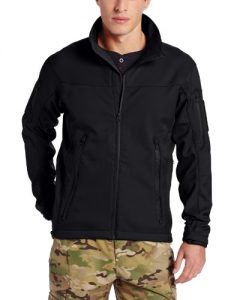 One of the most vulnerable areas of your body is your chest and torso area. Most defense forces have various sets of tactical shirts and vest, created specifically for their field of operation which are sometimes interchanged to the according to the intensity of their mission. Tactical shirts are either made thin and light or thick and insulated and each are worn according to what the purpose of the mission might and the type of environment you will be working in. More likely if you are in a very humid atmosphere then the climate conditions would force you to wear thin and lightweight clothing that shields you from the harshness sun but at the same time keeps you cool and allow you to travel faster. In colder surroundings the opposite would apply, thicker and insulated clothing would be ideal, especially when you are required to take around a lot of items with you on your mission. Most of these shirts are usually manufactured with hidden pockets to store extra contents without being visible. It is also essential that your tactical shirt is comfortable, if a person is uncomfortable wearing it, this may create problems during times of travel.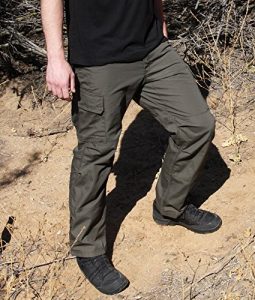 On average most tactical pants are made with plenty pockets, both concealed and visible. They should be able to be worn in any weather condition which is why they are made waterproof to help an individual in situation when they are working in a wet and cold environment. These pants should also be manufactured with a tie shut at the ankle which when closed is able to trap heat inside for your own protection. Keep in mind, that whoever puts on these, tactical clothing should always feel a sense of comfort since most likely they will be wearing them for long periods at a time. In this case, men and women normally need different size pants, women need pants that are wider at the hips, while men need pants that are more straight. Some of these tactical pants are even made adjustable by using zippers and adjustable straps.
Apart from the regular tactical clothing, that includes shirt and pants there also additional jackets and vest that can be worn over these garments to add extra protection. There are also supplies made such as groin guards to protect the pubic area and helmets used to protect the head in battle, these gears are not often used but in some situations they may also become a needed requirement.
Article Source: Military Tactical Clothing